UMass Lowell Lacrosse Prospect Clinic

September 16, 2018
Welcome to the 5th Annual UMass Lowell Women's Lacrosse Fall Prospect Day! This event will be held on Sunday, September 16, 2018. 
We are excited  to welcome prospective student athletes (High-School Aged) to our campus to have the opportunity to take a tour, have lunch with the team, and participate in a lacrosse clinic run by the coaching staff and current UMass Lowell lacrosse players. 
10:00 AM Campus Tours 
11:30 PM Lunch at University Commons
1:00-4:00 PM Clinic on The Wicked Blue Turf 
Parents are welcome to join on tours and lunch; however, parents will be responsible for the cost of their own meal. Lunch is included only for prospective student-athletes as part of their entry fee to the event. Meeting locations and times for campus tours will be sent approximately 1-week before the event.
What happens after lunch?
After lunch concludes, we will begin our journey back over to North Campus where our "Wicked Blue" Astro Turf field is located. The clinic portion of the event will take place here.  Athletes, please note that sneakers and turf shoes are the only permissible footwear on the Astro Turf. Cleats are not allowed.
Parking Info:  
 
Lunch @ University Commons: East Parking Garage, 47 Pawtucket Street, Lowell, MA 01854
Parking for the Lacrosse Clinic: 275 Riverside Street, Lowell, MA 01854. Parking is available in the lot right next to the Wicked Blue Turf.
 
Please email Forrest Stillwell with any questions on this event at forrest_stillwell@uml.edu
We are looking forward to seeing you there!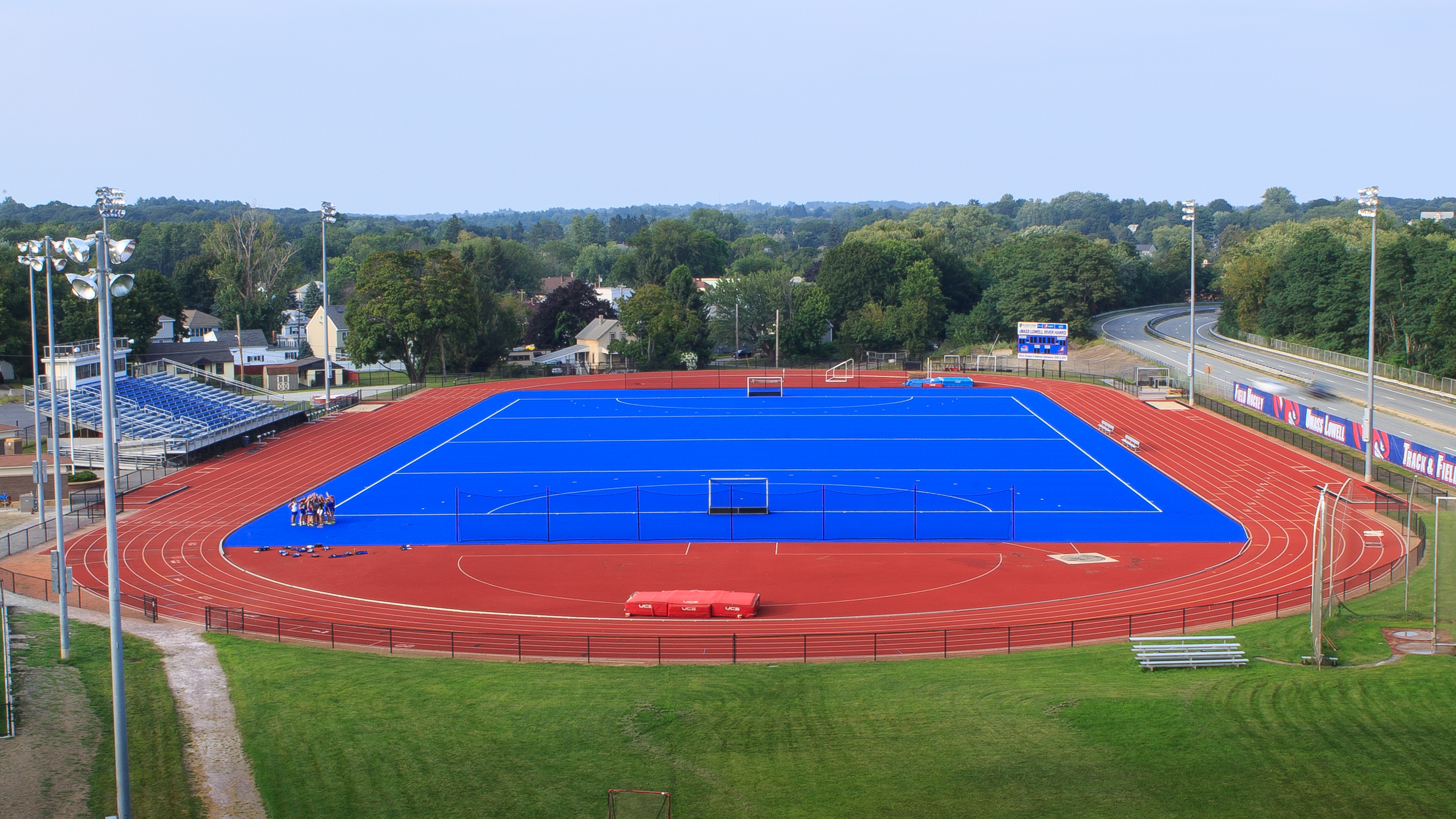 UMass Lowell
UMass Lowell Lacrosse Prospect Clinic
Gender: Female | Ages: 14 - 20
September 16, 2018 | Lowell, Massachusetts
Cushing Field Complex
275 Riverside St
Lowell
,
Massachusetts
01854